Unique Offerings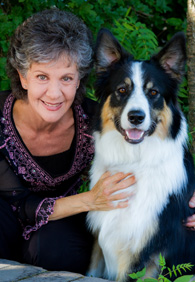 Barbara is well-known and loved for deepening the connection between animals and their caretakers. For 30+ years she has supported animal-lovers through all stages of their pets' lives. Now, Barbara is also providing unique professional development services for Veterinarians, Vet Techs, and other domestic and wild Animal Caretakers. These include: workshops to cultivate intuition; writing and speaking on behalf of animal advocates and caretakers; and Hope Circles, to share thoughts, feelings and perspectives on animal well-being and treatment.
Buy Soul of the Wild
Soul of the Wild: Intimate Messages from the Hearts and Souls of Elephants and Whales is a compilation of telepathic soul-level conversations between Barbara Shor, DVM and the group consciousness of elephants and whales. Topics such as their purpose on Earth at this time, how they view human beings, what they need and want, their perspectives on pain, death, and living a happy, healthy life, and many other fascinating subjects are explored.
Private Sessions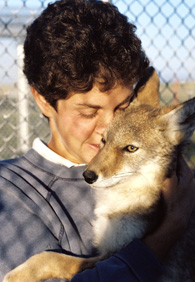 Barbara offers private sessions for people and their animal companions, where she speaks with the animals telepathically to bring forth beautiful, healing, insightful messages. She creates an environment for people to experience their own loving connection with their animals in a profound and heartfelt manner. With great compassion, she supports people through their animals' end of life challenges and other difficult situations, as well as helping animals to express their wisdom.
News & Updates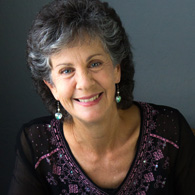 About Barbara
Dr. Barbara Shor is an interspecies communicator, veterinarian, energy healer, speaker, teacher and author. Her work encompasses many aspects of animal well-being, awareness, and insight. Her primary goal is to help others deepen their own connection with and receive guidance from the animals, and to help with the spiritual awakening of humanity through the wisdom and support of the animal kingdom.