Hi! My name is Barbara Shor and
I welcome you to my website
Hi! My name is Barbara Shor and I welcome you to my website
I am delighted to have you join me on a deep and beautiful journey into the hearts and souls of animals, a realm I have explored for a long time.
I have been an animal communicator for almost 30 years, which means I speak with animals telepathically. Animals are highly conscious, wise, and loving. It is a privilege and honor to converse with them in this way, and to help people come to a deeper understanding of who animals truly are.
My career began with studying the behavior of captive wolves and coyotes. From there, I became a professional dog trainer for several years. I wanted to broaden my knowledge about animals, and to be able to contribute to their health and well-being, so I  became a veterinarian.
After graduating from veterinary school at Colorado State University, I was accepted into a 3-year residency program in non-domestic animal medicine at UC
Davis in conjunction with the California Department of Fish and Wildlife. Then I worked in private veterinary practice as well as with wild animals, both in the US and Africa.
I came to see that I had a different calling: to know the animals as souls and work with them on that level. That began my career as an animal communicator, which has been a profound and incredible journey.
So, my life has been quite an adventure! And the animals have always been my guiding light. I look forward to sharing what I have learned, and to helping you find a deeper connection with the animals you love.
Buy Soul of the Wild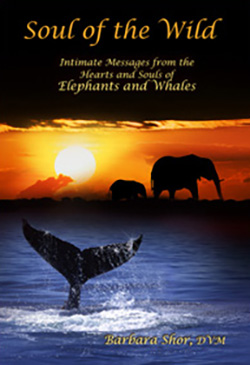 Soul of the Wild: Intimate Messages from the Hearts and Souls of Elephants and Whales is a compilation of telepathic soul-level conversations between Barbara Shor, DVM and the group consciousness of elephants and whales. Topics such as their purpose on Earth at this time, how they view human beings, what they need and want, their perspectives on pain, death, and living a happy, healthy life, and many other fascinating subjects are explored. Their primary message is one of hope and a love of life. Ultimately, they are spiritual teachers asking us all to work with them to restore peace and harmony on planet Earth. More about Soul of the Wild…
Podcast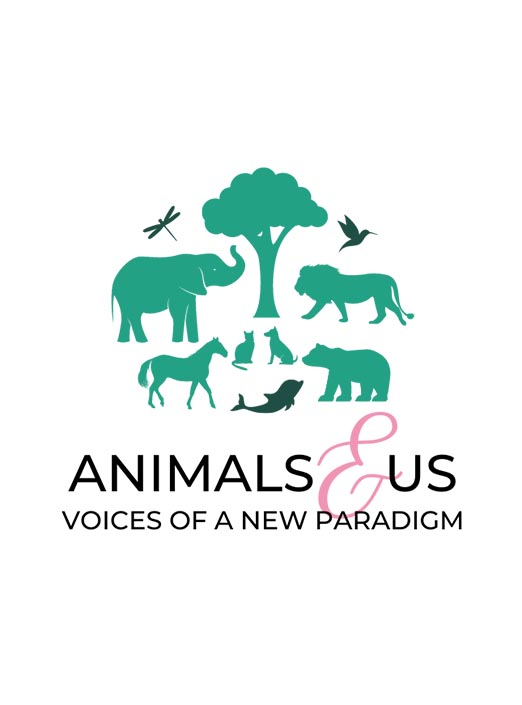 I am creating a new podcast with my dear friend, Avantika, called Animals and Us: Voices of a New Paradigm. It will be available in early 2022. The podcast is based in animal communication, also called intuitive interspecies communication: explaining what it is, how it works, and how it benefits people and animals. We then expand that concept to include topics such as animal welfare, wildlife conservation, end of life issues, spirituality, sentience, and the consciousness of animals, plants, and our Mother Earth. We will have fascinating conversations with amazing guests. Our hope is to inspire people to deepen their connection with and reverence for animals, nature, and all living beings. You can sign up now to be notified when the podcast begins at animalsanduspodcast.com.
"I so appreciated Barbara's kind, compassionate, capable energy in facilitating a profoundly healing experience for both myself and my beloved dog companion. Together we were able to have a dialogue and experience each other's heart and soul in a way that was deeply nourishing."